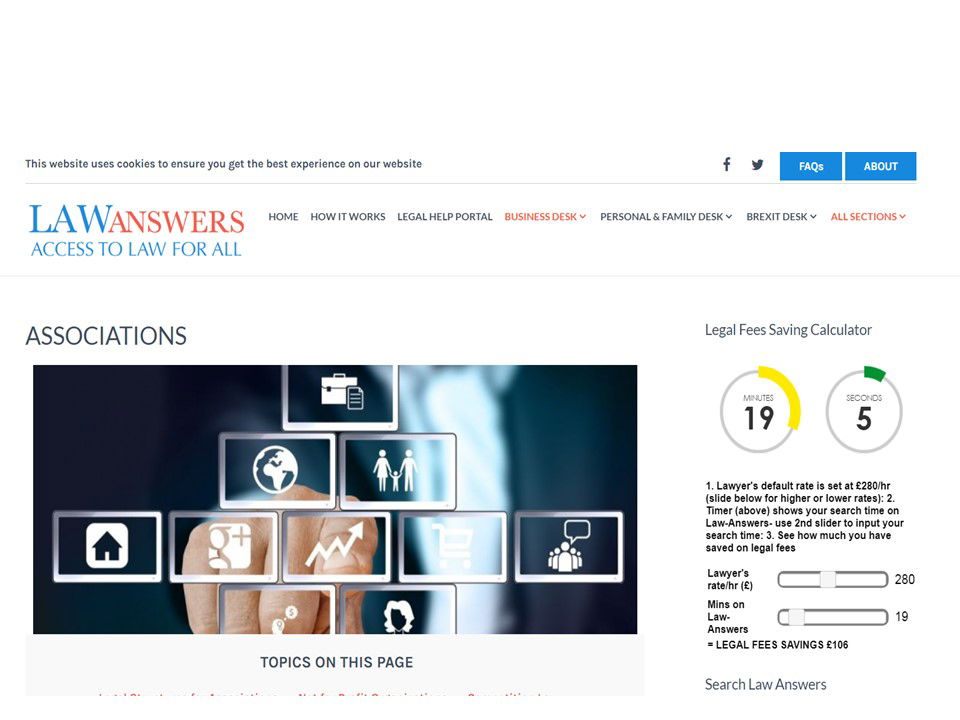 Members can use the Legal Fees Saving Calculator to show them how much they are saving themselves in legal fees by using our Help Desks.
The calculator can be opened to run when a member logs onto any of the Help Desks and shows how much in potential legal fees is being saved by researching the topics of interest. Members can also review the cost of legal fees in their area by using our legal fees map.
The calculator is a unique feature to Law-Answers.com and will give members a tangible 'reward' for their diligence. They will know what they have saved themselves by not asking a lawyer for answers that are readily available to them from our site.
See also our: Business Help Desk / Personal & Family Help Desk / Brexit Help Desk / Legal Documents for Business / Legal Documents for Personal & Family / Legal Advice Hub